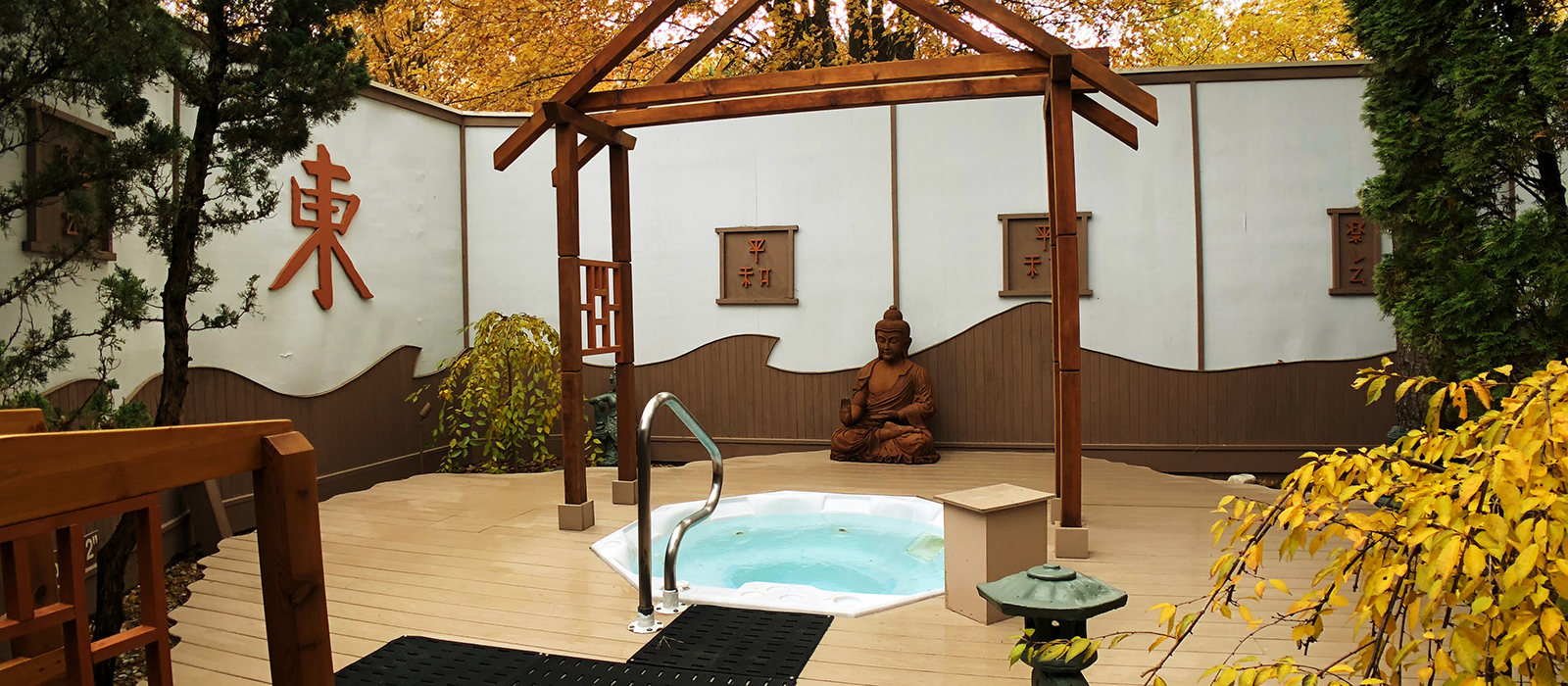 Welcome to the Oasis Hot Tubs!
If you long for the luxurious feeling of a spa, the exhilaration of a waterfall and the peacefulness of a lush green garden – there's no need to travel far. Come to the Oasis Hot Tub Gardens. The Oasis has locations in Kalamazoo, Ann Arbor, and Grand Rapids.
If you pride yourself in finding new, delightful ways to entertain your friends and family – think of the Oasis Hot Tub Gardens. Far from the mundane, the Oasis is an entertainment alternative that returns you to your senses.
The Oasis Hot Tub Gardens present the calm, restorative effects of indulging in a hot tub combined with the visually soothing surroundings of a well-tended indoor or outdoor garden setting. What makes the Oasis such a luxury is the attention to detail, the cleanliness and the privacy. Each garden is a secluded place with its own entry and dressing room.
The Oasis truly feels like an elite resort — all your own, for one hour or more — and close to home.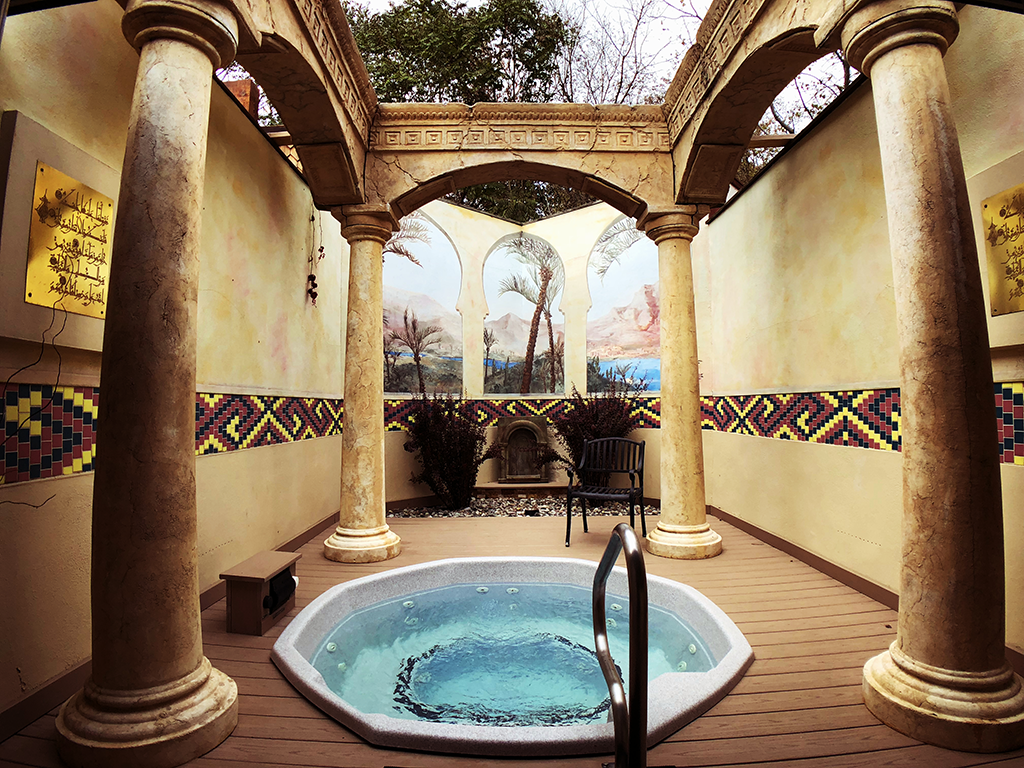 Water Purity
One of the most important reasons for The Oasis' popularity is our clean and soothing water.
Strict standards are monitored and regulated by the State and County Health Departments who analyze water purity regularly. However, our own standards and our state-of-the-art disinfectant and filtration systems surpass the minimum guidelines these agencies recommend. The Oasis' metering and feeding equipment continuously measure proper bromine and water pH levels. The Oasis is committed to providing our guests with water that is as clean and bacteria-free.