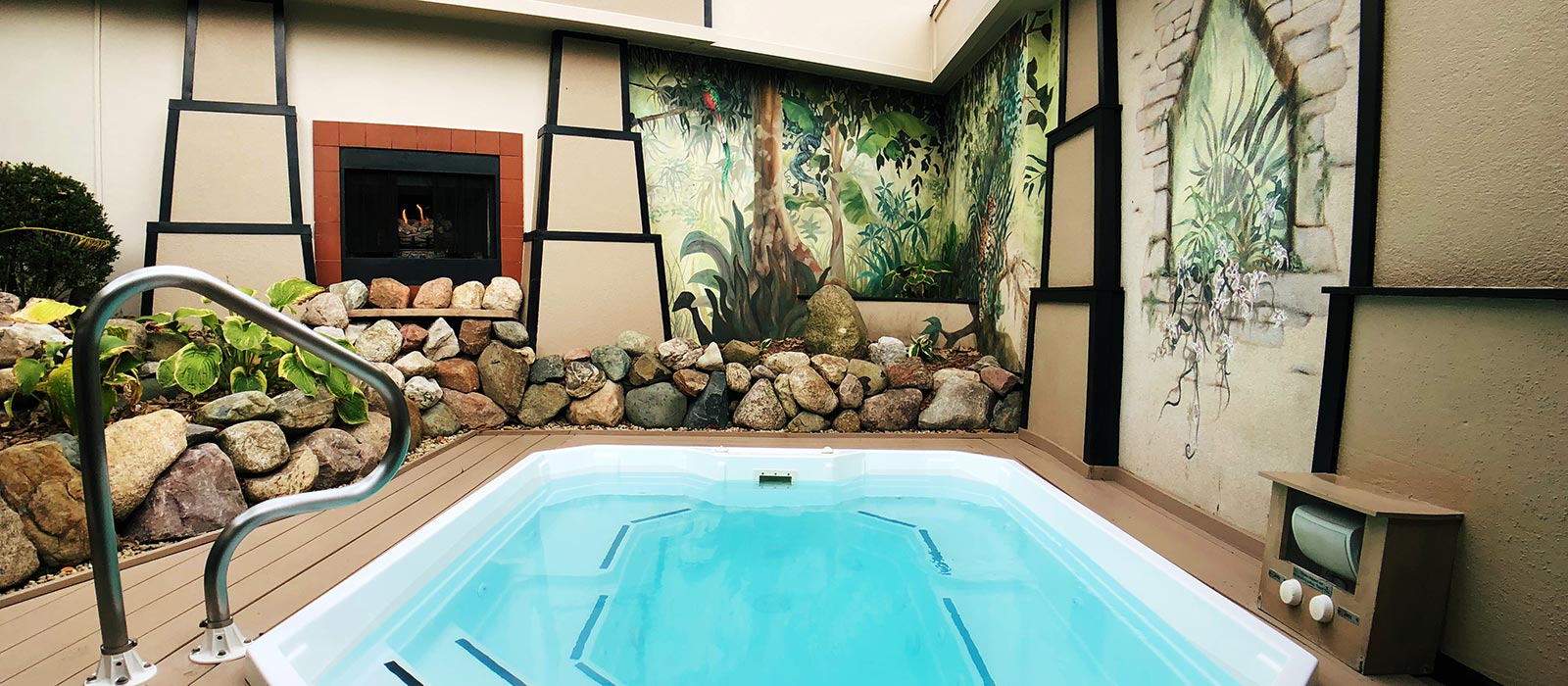 One of the most important reasons for The Oasis' popularity is our clean and soothing water.
Strict standards are monitored and regulated by the State and County Health Departments who analyze water purity regularly. However, our own standards and our state-of-the-art disinfectant and filtration systems surpass the minimum guidelines these agencies recommend. The Oasis' metering and feeding equipment continuously measure proper bromine and water pH levels. The Oasis is committed to providing our guests with water that is clean and bacteria-free.
In addition to controlling the level of chemical disinfectant, The Oasis controls the pH of the water in order to better match body chemistry levels. The water in your hot tub filters constantly and is completely re-circulated every eight to twelve minutes. To keep it gentle on your skin, trace quantities of heavy metals are filtered out and total alkalinity is regularly adjusted.
As a back up to our automatic system, our staff regularly performs manual water checks that ensure the healthiest condition possible for you.
The Oasis is licensed and regularly inspected by the State of Michigan and the County Health Department. The Oasis supports certification and strict enforcement of water quality standards for all public spa and pool operators and works with the Health Department to develop continuing educational seminars. A Certified Pool Operator is on staff at each Oasis location.