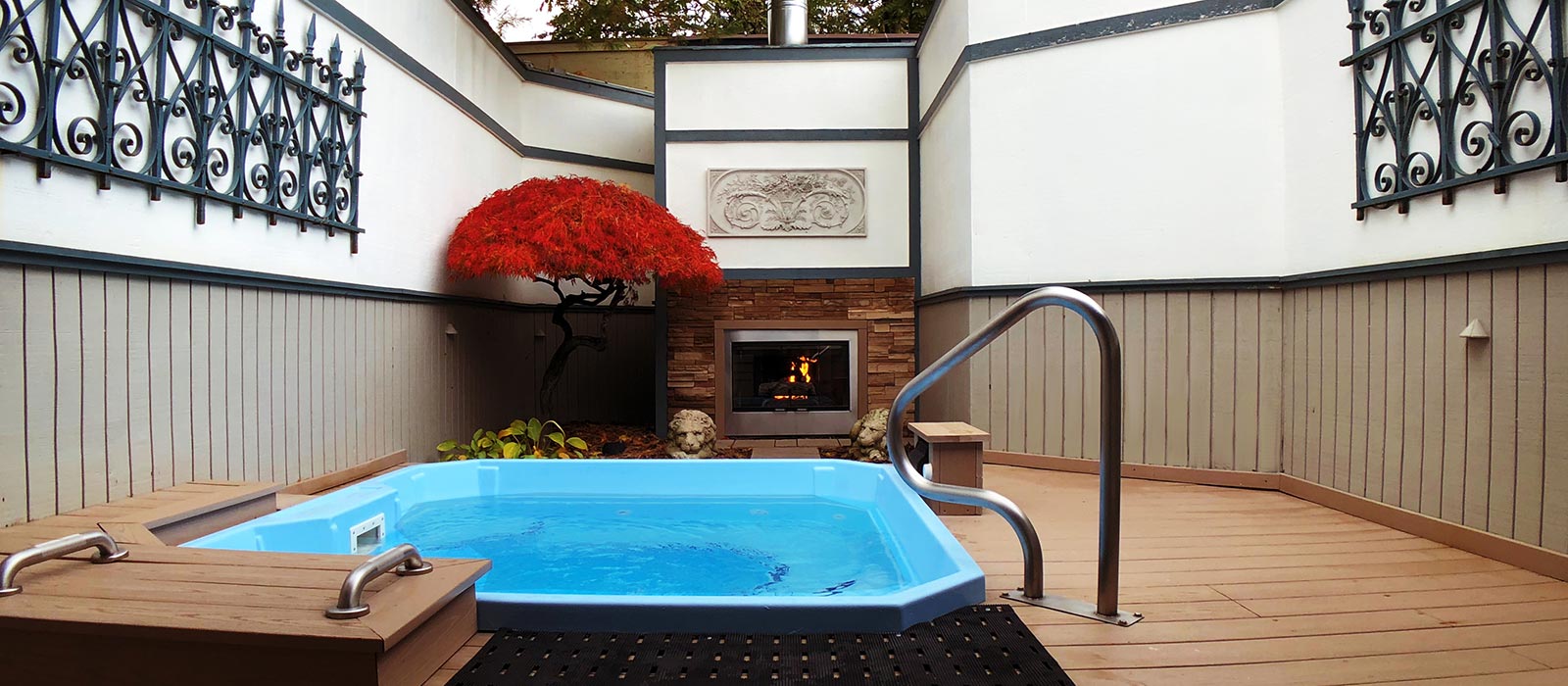 In order to ensure your safety, we have a few
guidelines that we urge you to follow:
Guidelines
No smoking.
In accordance with the State of Michigan ban on smoking in public places, smoking is prohibited in the lobby, suite or in the outdoor garden areas. This includes the use of tobacco, e-cigarettes, marijuana, and hookah. If it is determined by management that you have not abided by this policy, fees for cleaning or damages will be assessed.
The consumption of alcohol is prohibited by the State of Michigan.
The consumption of alcohol prior to or while hot tubbing is dangerous! Alcohol may dilate blood vessels and lower blood pressure. Dilated blood vessels in the stomach allow alcohol to enter the bloodstream much faster than normal. Lowered blood pressure means the alcohol will be slower in exiting the bloodstream. While hot tubbing, the effects of alcohol will be felt sooner and more intensely and last longer than under normal conditions.
No glass bottles or containers, food, candles or flower petals are permitted.
Glass may break and pose a serious danger on the deck and in the tub.
Food, candles and flower petals tend to create messes. An additional cleaning fee may be charged to anyone failing to follow these rules.
Oils, body lotions, and minerals in the water are prohibited.
Any of these substances will upset the delicate chemical balance of the water, possibly resulting in a less than ideal pH level or bromine level. They also may clog and damage our filters. The spa fragrances that we sell are specifically made for use in hot tubs and do not affect the pH or bromine levels, nor do they harm our filters.
Please shower before and after using the hot tub.
It is important to shower before using the hot tub to remove all body oils, hair spray/gel, perfumes, etc. as they will affect the chemistry of the water.
It is important to shower after using the hot tub because some people are sensitive to the bromine in the water. Showering after tubbing will help reduce the chance of having a reaction to the bromine residue left on your skin upon getting out of the tub. Soapy showers are the most effective in accomplishing these goals.
Long exposure may result in nausea, dizziness, and fainting.
These are symptoms of lowered blood pressure which may result from prolonged exposure. When blood pressure fails, less blood reaches the brain causing dizziness and fainting. Get in and out of the hot tub frequently to regulate body temperature, and stay hydrated.
Please be careful, decks can be slick and/or icy. Always exit and enter the tubs slowly and cautiously.
Wet feet, slippery tubs, and icy decks combine to make exiting and entering the tubs a potentially dangerous activity. Guests are encouraged to move very carefully to and from their tub.
Elderly persons and those suffering from heart disease, diabetes, high or low blood pressure and those on medication should not use hot tubs without first consulting a physician.
Sitting in a hot tub dilates blood vessels, raises body temperature, lowers blood pressure or raises blood pressure depending on the individual. All of these factors have significant effects on the disorders listed above. In reference to elderly people, they are more susceptible to lowered blood pressure and subsequent fainting due to the potential loss of elasticity of their blood vessels. Lowered blood pressure stresses the heart as the heart works harder to bring blood pressure up to a good level. Lowered blood pressure and blood vessel dilation have a significant effect on medication absorption.
Pregnant women are advised not to use the hot tubs without first consulting their physician.
Sitting in a hot tub is a great way to ease muscle aches. However, during pregnancy, hot tubs should be used cautiously or not at all. There are risks associated with raising your body temperature for a prolonged period of time during pregnancy. Your doctor can help you make the best decision based on your circumstances. Regulating your body temperature will be extremely important if you decide to soak while you're expecting. Also, keep in mind that our summer cool tubs are a great way to enjoy the benefits of jets in the tub without the risk of raising body temperatures!
Please stay home if you are sick.
Written permission from a physician may be required for those suffering from a possibly infectious condition or contagious disease before being granted the use of a hot tub.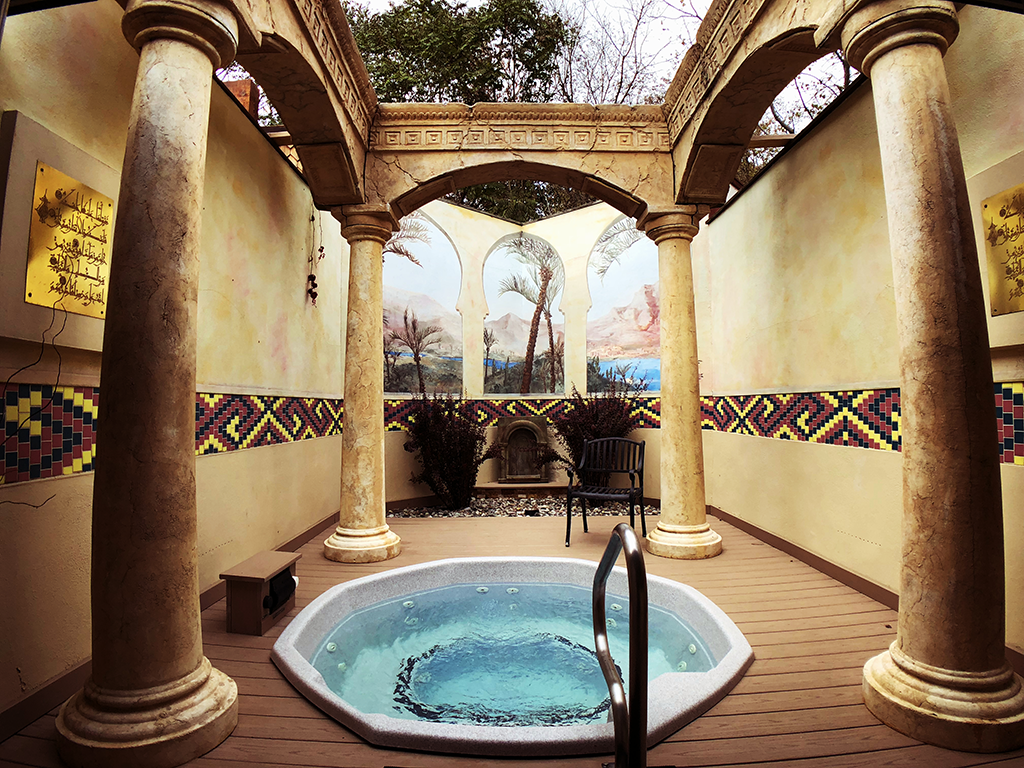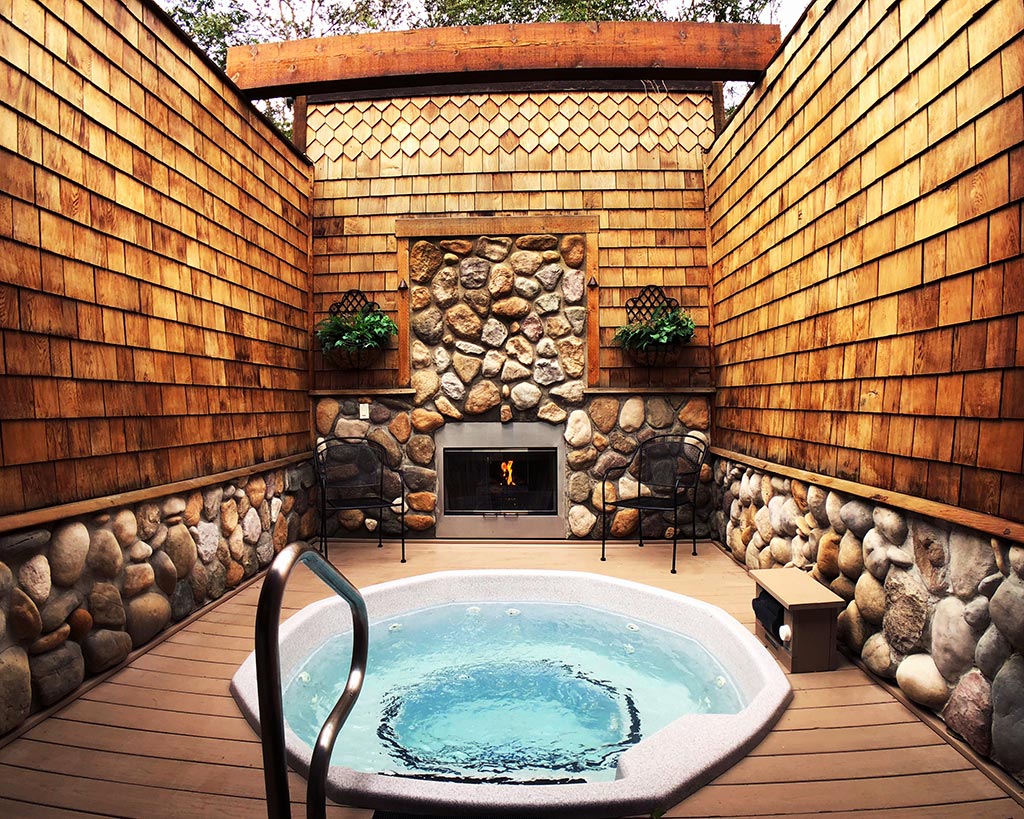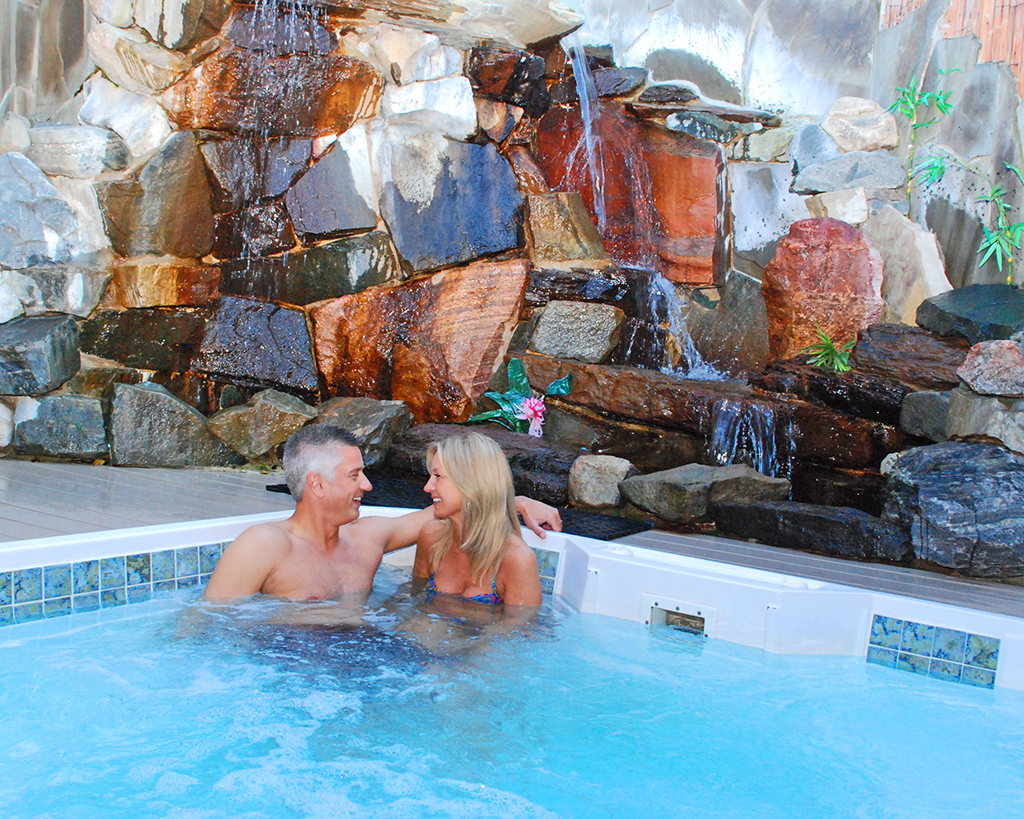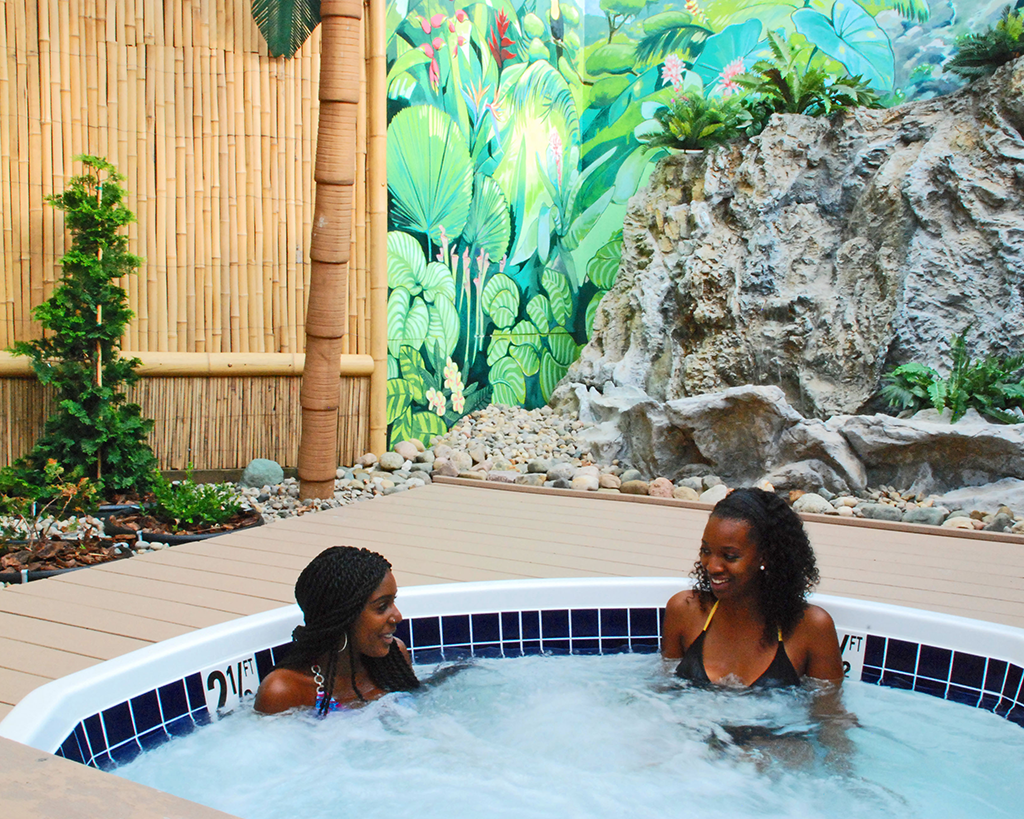 Admittance
The Oasis reserves the right to deny service as we see fit to ensure the safety and comfort of our guests and to preserve our community image.
Persons under 18 will not be permitted without parental consent. Please complete a consent form for each minor from a different household for each reservation date.
The Oasis reserves the right to check ID.
The Oasis reserves the right to inspect coolers or bags.
Late Arrivals
We are unable to hold reservations for more than 10 minutes unless guaranteed by a credit card. Regrettably, your service time will be reduced in order to finish on time for our next scheduled guest.
Cancellations
Reservations with Credit Card or Gift Certificate:
The Oasis upholds a three-hour cancellation policy, enforced whenever we take a Credit Card or a Gift Certificate number in order to hold your hot tub. If a full three (3) hours is not given when a party calls to cancel (or change) the reservation, we reserve the right to charge the Credit Card or void the Gift Certificate. In the event of a No Show/No Call, your credit card will be charged. Some holidays, including New Year's Eve, Sweetest Day, and Valentine's Weekend, we have a 24-Hour cancellation policy.
Refunds
The Oasis cannot return cash or apply a credit to charge accounts. All refunds will be given in the form of an Oasis Gift Certificate. (This includes cancellations of prepaid reservations with proper notice.)
Weather
The Oasis operates business as usual, rain or shine. In the event of severe, adverse weather conditions, we may be forced to close some or all outdoor tubs until a time when it is safe for them to be occupied. Decisions to close tubs are made on a case-by-case basis, based on current conditions and forecasts.
All tubs will be closed in the event of a power outage.
No refunds will be given for weather events during which The Oasis remains open.
Photography
Photographs and videos are a great way to remember your visit to Oasis Hot Tub Gardens. We welcome guests to take casual photographs and videos of their visit for their own personal use. However, professional photographs and videos for commercial use or for profit are strictly prohibited.
Damages
Please be advised that a minimum $300 charge will be assessed for damages including but not limited to broken glass, cigarette/hookah burns, damage to tubs or rooms, loss of time for our next guest, or compromised water quality.
Valuables
The Oasis is not responsible for lost or damaged possessions.
Submit this electronic form ahead of your reservation if you prefer not to sign a paper waiver at check-in.